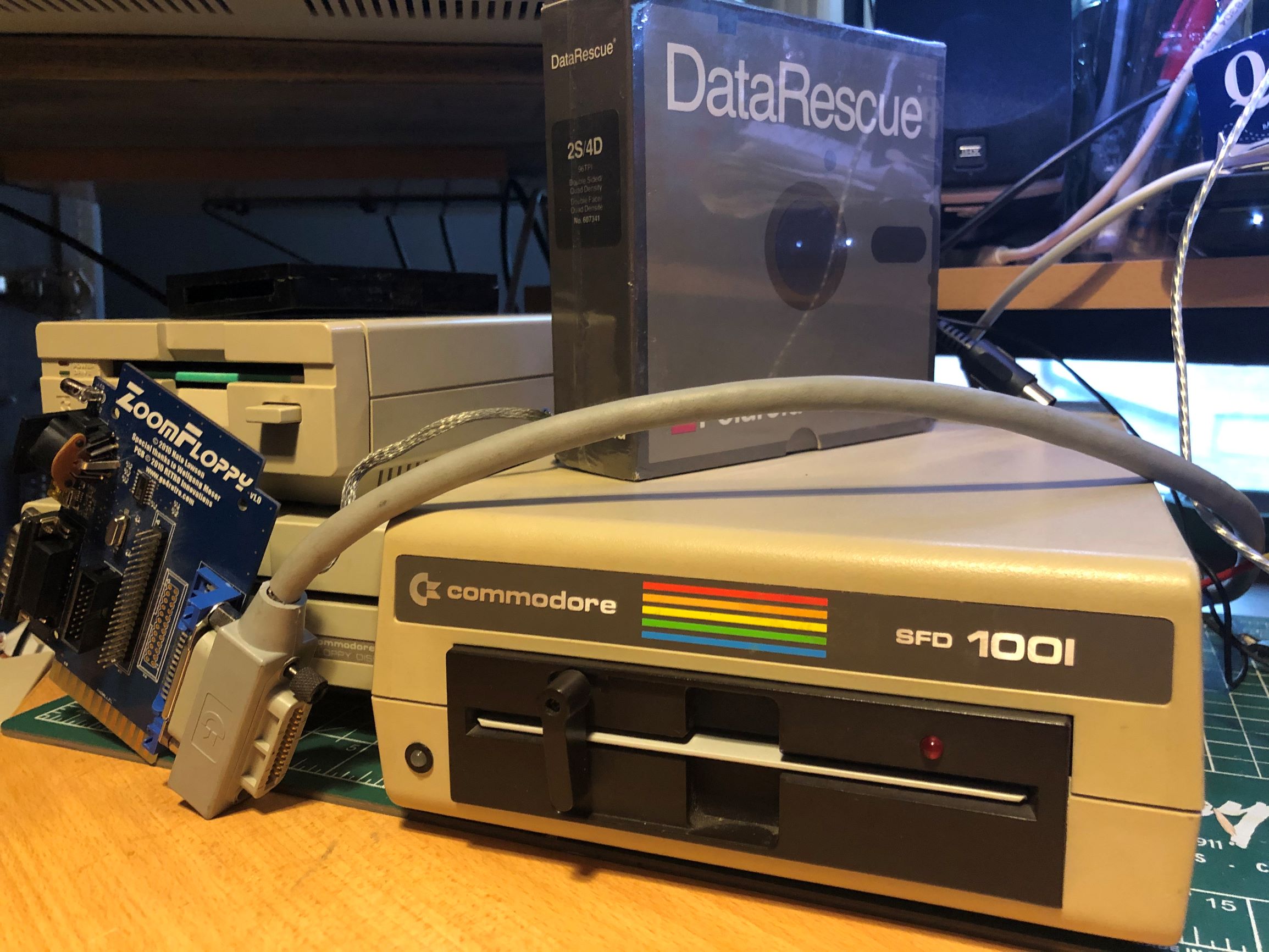 It's been a week of pain, with all things commodore but eventually it all comes around.
The SFD1001 IEEE drive which was in bad condition just a few days ago got cleaned up, re-capped and tweaked. I recall taking this drive apart maybe 7-8 times, I can do it in the dark now. Then after a re-cap you find your two quad density floppies (yes quad) are moldy and have permanent bad sectors. Damn.
Things often appear when you need them and Ebay had 2 boxes of Polaroid Quad Density brand floppies. I've seen these in the store once in my whole life and the disks I used in the 80's came with my drive. These lovelies format nicely in the SFD and accept D82 images from the Zoom Floppy interface. After counting the pins correctly on the 8500 (around in a U not an N) Hi-Ram was connected to a BusCard2 IEEE Interface on my C64c.
I forgot how fast the SFD runs in top condition… It also makes a ruckus on format (it drives my partner crazy hehe). What a great piece of kit…