I am working on getting an old DarkStar BSS up and going, which was powered by a decent collection of hardware. I have an SFD-1001 that has been working for a long time, but has fallen prey to the floppy motor board leaking capacitors. A problem that is common now to most of the Commmodore IEEE drives.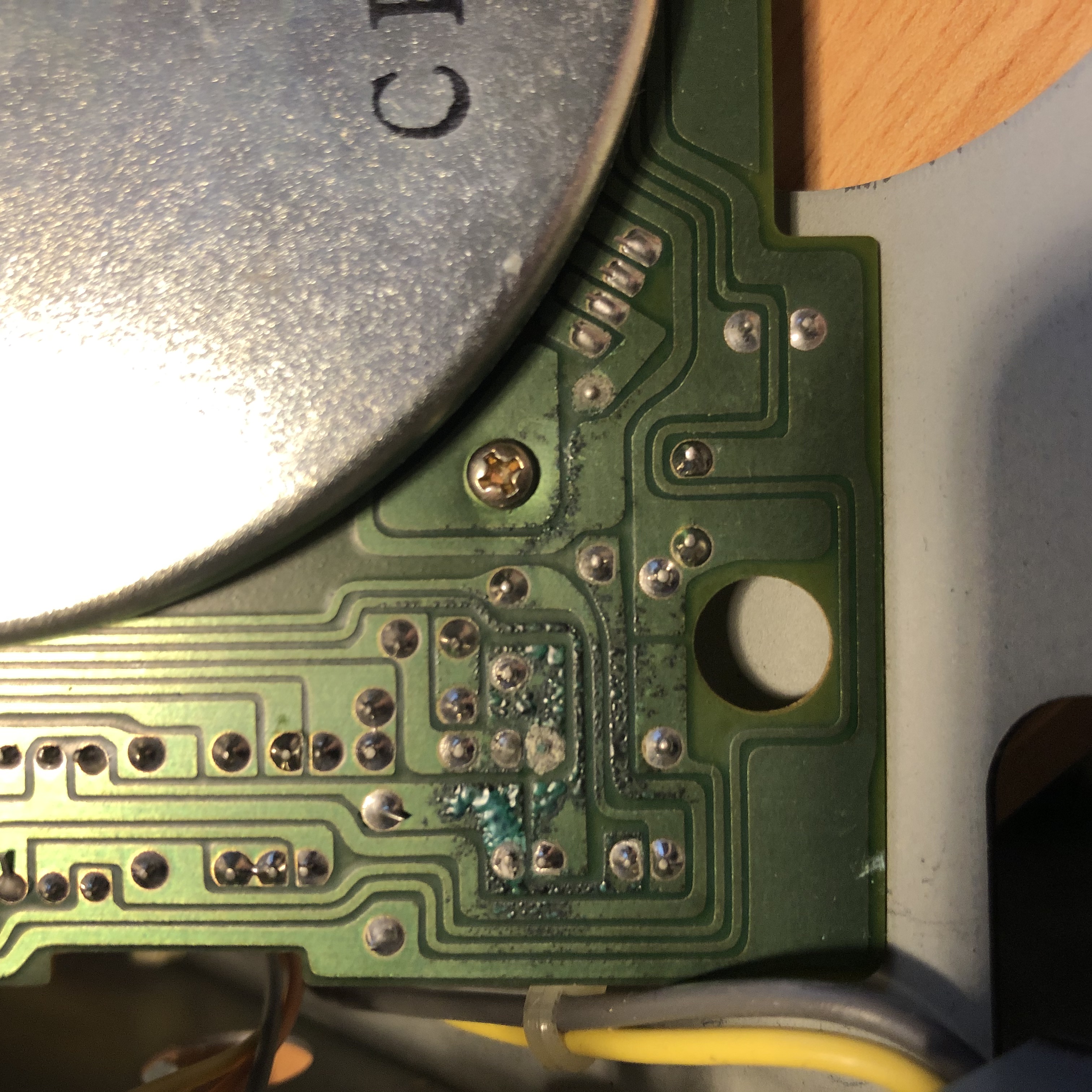 Initially I thought it was IC related problems — I swapped out a 6432 RIOT with a known working one from an Atari. A have a friend who would scream if he knew I tore apart a 2600 to get this drive going 🙂
In the end the drive was reporting:
Status on reset: 73, cbm dos v2.7,00,00,0
Detected as "9: 8250 dos2.7"
A dir on the device throws : 74,drive not ready,00,00,0
and the drive Drive motor doesn't spin.. but the head moves…
So the Commodore side of the circuitry was working fine, I could download the ROM's using the ZoomFloppy. So if everything is talking but the disk isn't spinning — you have this problem.
A little scraping and cleaning, with a capacitor replacement and everything goes amazing. Back up and running — UHH No.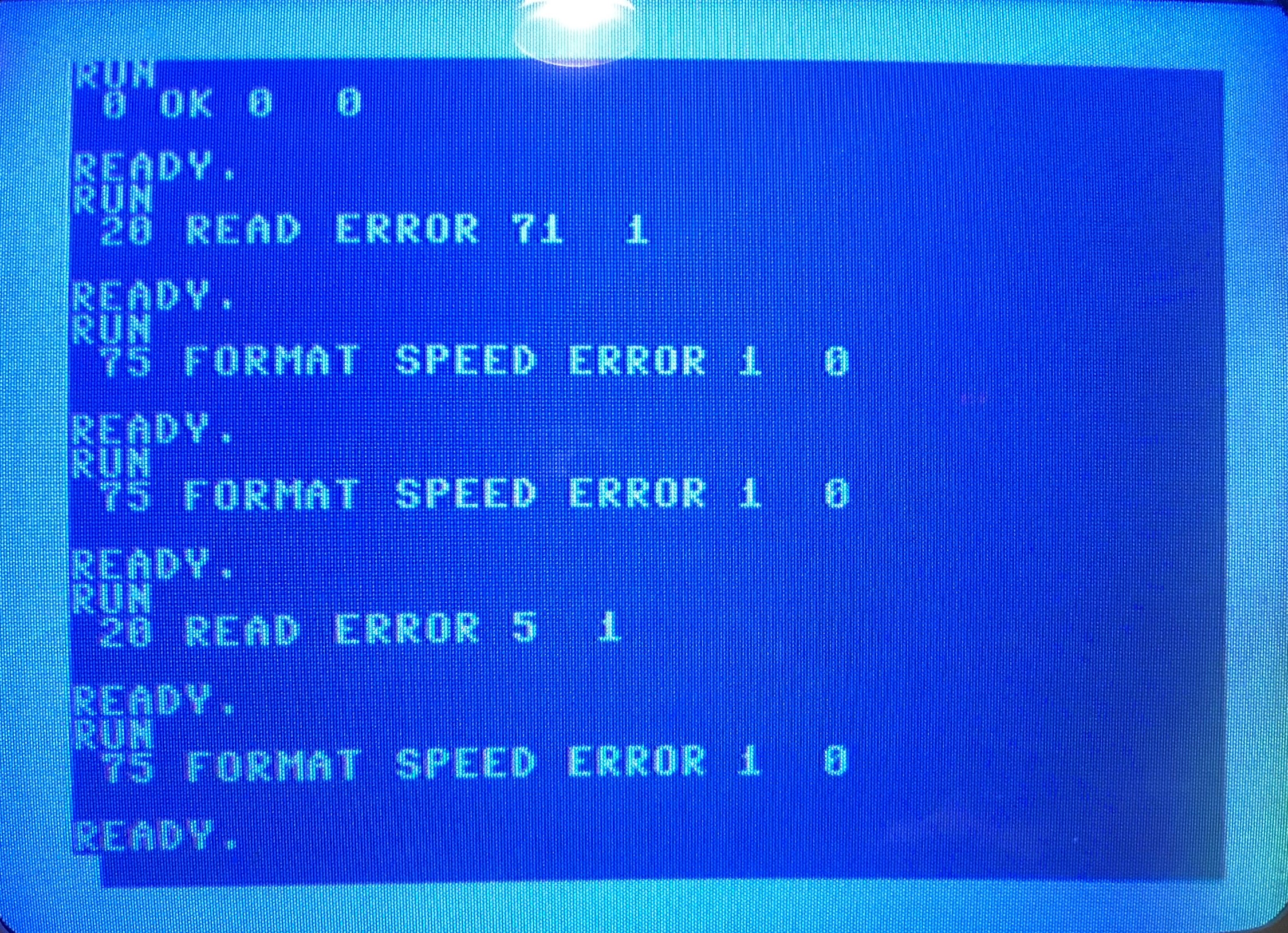 I was pretty happy when my format tester ran without issue.. but if you run it again.. and again.. it has problems. After some discussion with another SFD user/restorer and a parts list, I've order some more capacitors and decided to go after few more possible culprits. When the parts come in, I'll give it a whirl.